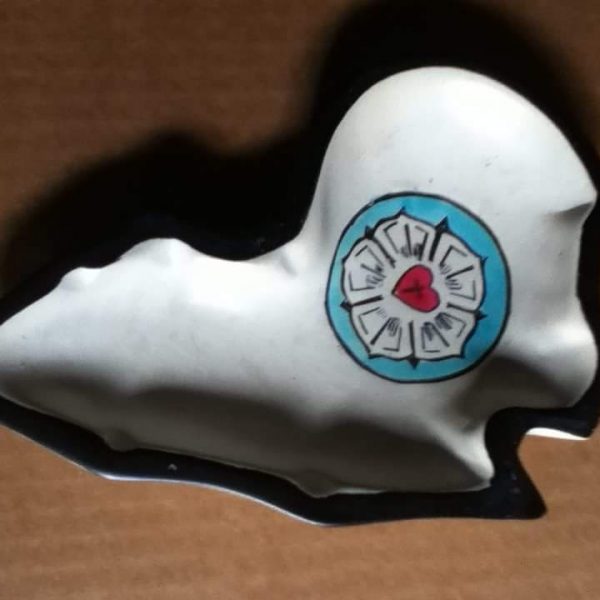 Africa shape plate with Luther Rose
Plate curved into the shape of Africa Map and hand painted with Luther Rose. can be used in holding pins and other small items on the desk at home and office.
This plate is 6 inches wide and larger sizes can be ordered by contacting us.